The Begnal Young Eaton Story - Part 1 - Part 2 - Return to Research & Assistance Home
Thelma Ferne Perry (Pereira-Cardoso) Story as told by her Grandson, this Website's Author D.R. "Doc" Young aka Donald Richard Young Sr.
Looking for a DNA match to "Eaton" Descendants of Herkimer Co., Oneida Co., and Monroe Co., NY 1800-Present
My AncestryDNA Test Results 16 Dec 2018, also on GEDmatch.com | as of 29 Dec 2016 how the Begnal surname became Eaton

6 Feb 2019 Results of my FTDNA Y-DNA37 test Kit No. 892549 -

continues 23 Oct 2023 @2:53AM MST
I have 11+ matches to the "Eaton" surname, thus I am not a Young other than by surname that I was born with, nor am I a Begnal as my Father was born Newton Richard Begnal
Ancestry Member since 13 May 2004 - My Tree Blaschko-Eaton-Pereira Cardozo-Perry-Wilson requires Ancestry Membership to view.
Having met my Father Richard Newton Young for the 1st time 1968, I began researching 1992, on the assumption my Surname was Young, only to learn in 1994, that my biological Father was born Newton Richard Begnal, realizing no records gave validity to my Grandfather being born Clifford Franklin Begnal, 31 Mar 1903, Utica, Oneida Co., NY. Thus My Surname Search for Young, swung to Begnal for the next 24 yrs.
1910, the Surname Begnal assumed by Elizabeth nee Shaughnessy, indexed as Mrs. George and then 8 yr old son Clifford F. Begnal for the first time. I have extensive Records & Time-Lines for Elizabeth Shaughnessy, George Felix Begnal (1879-1957) and Clifford Franklin Begnal (1903-1960) other events and documents are linked on these pages as well.
I have never found a Marriage Record of Elizabeth Shaughnessy and George Felix Begnal, however 29 Dec 2016, I received a Marriage Cert. of Lizzie Shaughnessy to Claude B. Eaton, of 13 Jan 1900, New York Mills, Oneida Co., NY
Thus indicating that Claude Brudenell Eaton (1879-1956) a very strong possibility of being Clifford Franklin's biological father.
Per NY Health Dept & Utica Vital Statistics Records in 1994, no birth of a Clifford Franklin Begnal recorded. I have not re-written NY Health or Utica Vital of a birth for Clifford Eaton, 31 Mar 1903.
2016 - AncestryDNA results as of 13 Dec 2016 and I also submitted to GEDmatch (#A476709) GEDcom Resource #9648706 as of 2018-04-29 (aka D.R. "Doc" Young) as of 1 Dec 2018, my DNA has yet to connect with Eaton, or any other Surname. "Who Am I Really?"

My potential paternal GGF Claude Brudenell Eaton, b. 8 Aug 1879, Capron, Oneida Co., NY, d. 27 Feb 1956, Rochester, Monroe Co., NY

His Parents: George A Eaton (Feb 1854 Herkimer Co. - 1918 Oneida Co., NY) and Elizabeth Bates Ireland (Feb 1855 NY - 1919 Oneida Co., NY)
My Eaton Story aka Young, Begnal
Eaton | Shaughnessy | Blaschko | Perry / Pereira Cardozo | Wilson

Name Disparities (1930-1945) born as Newton Richard Begnal aka Richard Newton Young |
| | | |
| --- | --- | --- |
| | | |
| Taken about 1936, Richard, Thelma & Clifford | | Taken 1990 - Richard Newton Young 1st & Last MC Ride with me |
Thelma Ferne Perry's Story as told by her Grandson this Website's Author
Name Disparities (1930-1945) born as Newton Richard Begnal - Richard Newton Young | as of 29 Dec 2016 how the Begnal surname became Eaton
Mayflower Descendant of Francis Eaton (1595/96-1633) & Christian Penn (1607-1684) my 9th Paternal Gr-Grandparents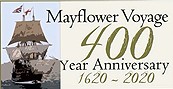 Ancestry Member since 13 May 2004, Researching since Sep 1992
Blaschko | Eaton | Perry/Pereira Cardozo | Shaughnessy | Wilson -> Family Tree
*FTDNA Kit No. 892549 (5 Feb 2019) Y-DNA Haplogroup R-M269
*GEDmatch A476709 (28 Apr 2018) - GEDCOM ID5626977 (13Feb2019)
*AncestryDNA (16 Dec 2016)
My Ancestry DNA Results

My Blaschko | Eaton | Perry/Pereira Cardozo | Shaughnessy | Wilson -> DNA Group
Begnal Lineage or Eaton Lineage