My Eaton Ancestors of the Mayflower and their Descendants
Unbeknownst to myself before 29 Dec 2016, after 23 years researching, I was not aware of being a direct descendant of Francis Eaton | Mayflower's Children for some a tragic story
The Puritan Great Migration to New England covers emigration (of Puritans and non-Puritans) to New England during the two decades from 1620 to 1640, after which migration to New England declined sharply for many decades of English settlers, primarily but not exclusively Puritans, to New England who typically came in family groups, seeking freedom from persecution back in England.
A group of separatist Puritans had fled from England to the Netherlands because they were unhappy with the insufficient reforms of the English church, and to escape persecution.
Francis Eaton, b. 11 Sep 1596, Bristol, England - d. 18 Nov 1633, Plymouth Colony, MA
1m. Sarah unknown maiden, b. abt. 1606, Barnwood, City of Gloucester, Gloucestershire, England - d. 1621, listed
Children: Samuel Eaton, b. 1619, Essex, England - d. 29 Oct 1684, Middleboro, Plymouth Co., MA
2m. Christian Penn, b. 2 Sep 1607/8, Birdham, Chichester District, West Sussex, England - d. 13 Jul 1684, Middleboro, Plymouth Co., MA
Children: Rachel Eaton (1625-1659), Benjamin Eaton (1628-1712), Christopher Eaton (unknown)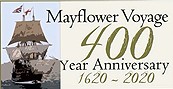 During the first winter in the New World, the Mayflower colonists suffered greatly from diseases like scurvy, lack of shelter, and general conditions on board ship.
Forty-five of the 102 immigrants died the first winter and were buried on Cole's Hill.

The Great Migration of 1620
104 Passengers named - Coles Hill Burial Ground - Carver St, Plymouth, MA 02360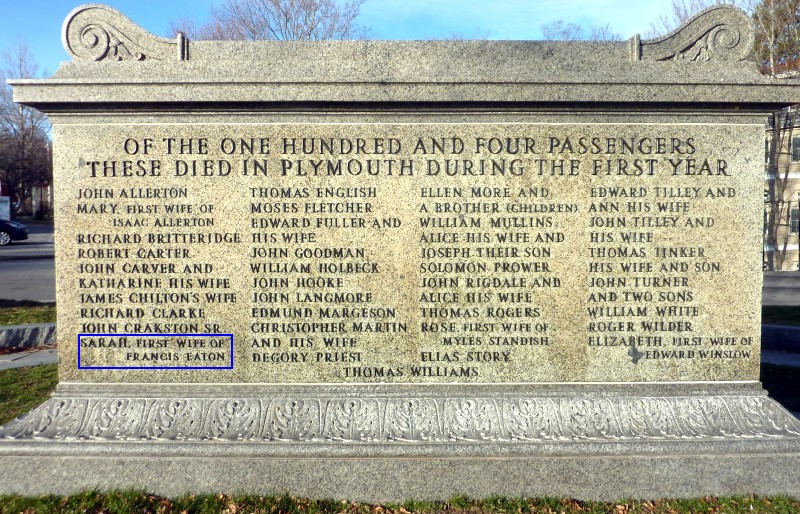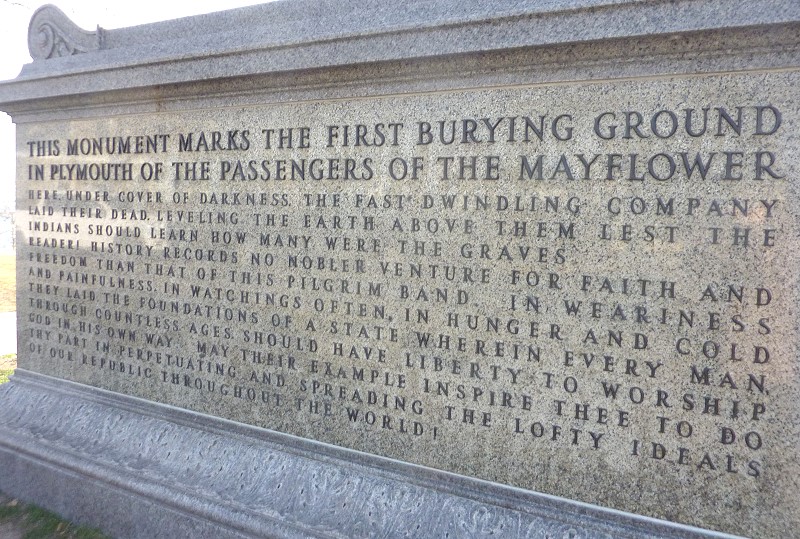 On this side of the monument, tells how the pilgrims would bury their dead at night then smooth over the ground so the Indians would not know how many of them had died.
The other side list the names of the pilgrims believed to be buried on the hill
Back to Claude Brudenell Eaton
History, Genealogical and Biographical, of the Eaton Families

New England, The Great Migration Begins, 1620-1640 for Francis Eaton on the Mayflower this site's author's 9th Great-Grandfather
Francis Eaton, m. by 1620 Sarah unk maiden, who came with Francis on the Mayflower, and died early 1621. About 1623 Christian Penn, a passenger on the Anne (passengers) ; she m(2) in July 1634 Francis Billington, son of John Billington.

Children with Sarah

Samuel, b. late 1619 or early 1620, m1 by 1646 Elizabeth unk maiden, who died after 1652 and before 1661, m2 Martha Billington, his step-sister on 10 Jan 1660/1 Plymouth Co., MA

Children with Martha

Rachel, b. abt. 1625, Plymouth Co., MA, m. Joseph Ramsden/Ramsdel 2 Mar 1645/6

Benjamin, b. abt 1628, Plymouth Co., MA, m. Sarah Hoskins, 4 Dec 1660, Plymouth Co., MA

Child, b. abt 1630, Plymouth Co., MA, an idiot, living 1651
Francis Eaton, his wife Sarah, with newborn son Samuel came on the Mayflower with William Bradford writing that Samuel "came over a sucking child."

Bradford noted this family at that time: "Francis Eaton, and Sarah, his wife, and Samuell, their son, a young child."

Francis Eaton was a carpenter by trade and Charles Edward Banks believes that he was the Mayflower ship's carpenter, being in the employ of the Merchant Adventurers, financial supporters of the Mayflower venture.
In the contingent on board the Anne were about 15 persons associated in some way with Mayflower passengers who had come over in 1620. There were other passengers who married Mayflower passengers after arrival: Fear Brewster/Isaac Allerton, Mary Becket/George Soule, Christian Penn/Francis Eaton & Francis Billington, Experience Mitchell/Jane Cooke, Nicholas Snow/Constance Hopkins, Sarah Warren/John Cooke, Robert Bartlett/Mary Warren.
Beyond the Pilgrim Story Francis Eaton - Biographical Information, Wills, Inventories > Francis Eaton
Francis Eaton died in the autumn of 1633, possibly as the result of an epidemic that spread through the colony that year and also claimed the lives of fellow Mayflower passengers Peter Browne and Samuel Fuller. By the time of his death his was a freeman. The inventory of the goods of Francis Eaton, deceased, who died having not made a will
On 26 November 1633, the Plymouth Court proclaimed "…Francis Eaton, carpenter, late of Plymouth, deceased, died indebted far more than the estate…" Thomas Prence and John Doane were involved in the estate process with the probate inventory being drawn up the same day by James Hurst, Francis Cooke and Phineas Pratt, revealing how meager his estate was due to Eaton's dire financial situation.
Prior to his death, due apparently to his shortage of finances, Eaton had sold off all his lands and house. At his death what was left of his estate was only his livestock, household goods and carpentry tools, the total of which only made up 1/3 of the value of his total debts. But Christina/Christian, his widow, apparently was not held liable for his debts by the Court which proclaimed that "… the widow be freed and acquitted from any claim or demand of all or any his creditors whatsoever."

Francis Eaton was buried on Burial Hill in Plymouth, Massachusetts Bay Colony.
Burial of the wives of Francis Eaton

The burial place of his first wife Sarah is unknown, but most likely her burial was in an unmarked grave on Coles Hill, the first Pilgrim burial location, as with so many others who died the first winter of 1621. The reason for the unmarked graves was so that the Native Americans would not know how decimated their numbers were, with so many deaths. She is memorialized on the Pilgrim Memorial Tomb (Sarcophagus) on Coles Hill in Plymouth with: "Sarah, first wife of Francis Eaton."

The burial places of his second and third wives, Dorothy and Christian, are unknown.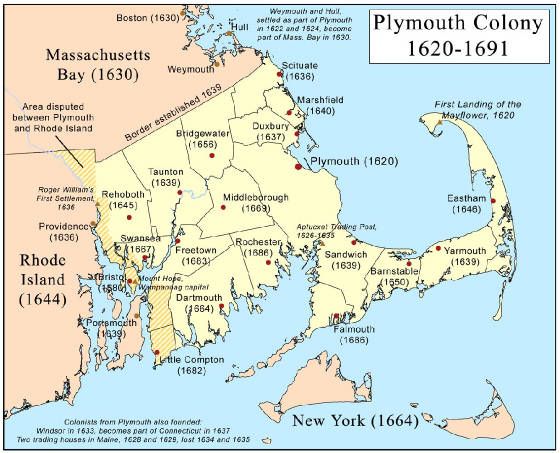 Mayflower Compact 1620

Agreement Between the Settlers at New Plymouth : 1620

IN THE NAME OF GOD, AMEN. We, whose names are underwritten, the Loyal Subjects of our dread Sovereign Lord King James, by the Grace of God, of Great Britain, France, and Ireland, King, Defender of the Faith, &c. Having undertaken for the Glory of God, and Advancement of the Christian Faith, and the Honour of our King and Country, a Voyage to plant the first Colony in the northern Parts of Virginia; Do by these Presents, solemnly and mutually, in the Presence of God and one another, covenant and combine ourselves together into a civil Body Politick, for our better Ordering and Preservation, and Furtherance of the Ends aforesaid: And by Virtue hereof do enact, constitute, and frame, such just and equal Laws, Ordinances, Acts, Constitutions, and Officers, from time to time, as shall be thought most meet and convenient for the general Good of the Colony; unto which we promise all due Submission and Obedience.

IN WITNESS whereof we have hereunto subscribed our names at Cape-Cod the eleventh of November, in the Reign of our Sovereign Lord King James, of England, France, and Ireland, the eighteenth, and of Scotland the fifty-fourth, Anno Domini; 1620.
Mr. John Carver
Mr. William Bradford
Mr Edward Winslow
Mr. William Brewster
Isaac Allerton
Myles Standish
John Alden
John Turner
James Chilton
John Craxton

John Billington
Moses Fletcher
John Goodman
Mr. Samuel Fuller
Mr. Christopher Martin
Mr. William Mullins
Mr. William White
Mr. Richard Warren
John Howland
Mr. Steven Hopkins
Digery Priest

Thomas Williams
Gilbert Winslow
Edmund Margesson
Peter Brown
Richard Britteridge
George Soule
Edward Tilly
John Tilly
Francis Cooke
Thomas Rogers
Thomas Tinker

John Ridgdale
Edward Fuller
Richard Clark
Richard Gardiner
Mr. John Allerton
Thomas English
Edward Doten
Edward Liester
5 famous Mayflower descendants and their Pilgrim ancestors

William Bradford was a leader of the Sepratists, who famously fled England and wound up in America due to religious persecution.

Upon landing at Plymouth, Bradford served as a member of key scouting parties that explored the new territory and eventually found a suitable location to set up a colony. While out exploring, his wife Dorothy died when she either fell or jumped overboard the Mayflower.

Bradford kept a detailed history of Plymouth Plantation, which survives today as the oldest detailed record of the activities of the colony. He served as Governor of Plymouth from 1621-1632, and was the leader who oversaw and organized the first ever Thanksgiving.


New England, The Great Migration and The Great Migration Begins, 1620-1635 for Christian Billington

Estate: In the 1623 Plymouth land division John Billington received three acres as a passenger on the Mayflower. In the 1627 Plymouth cattle division John Billington Sr, Helen Billington and Francis Billington were the eleventh through thirteenth persons in the 7th company, and John Billington [Jr] was the tenth person in the 9th company.

Birth: By about 1582 based on estimated date of marriage.
Death: Hanged September 1630 at Plymouth
Marriage: By about 1607 Elinor____; she married (2) between 14 and 21 Sep 1638 Gregory Armstrong and was living as late as 2 March 1642/3

Children:

1) John, b. say 1604; d. Plymouth between 22 May 1627 and September 1630

2) Francis, b. abt. 1606 (deposed 10 Jul 1674 "68 years of age"; in the Plymouth tax list of 25 Mar 1633 and 27 Mar 1634 assessed 9s; m. Plymouth ___July 1634 "Christian Eaton". She was Christian (Penn) Eaton, widow of Francis Eaton.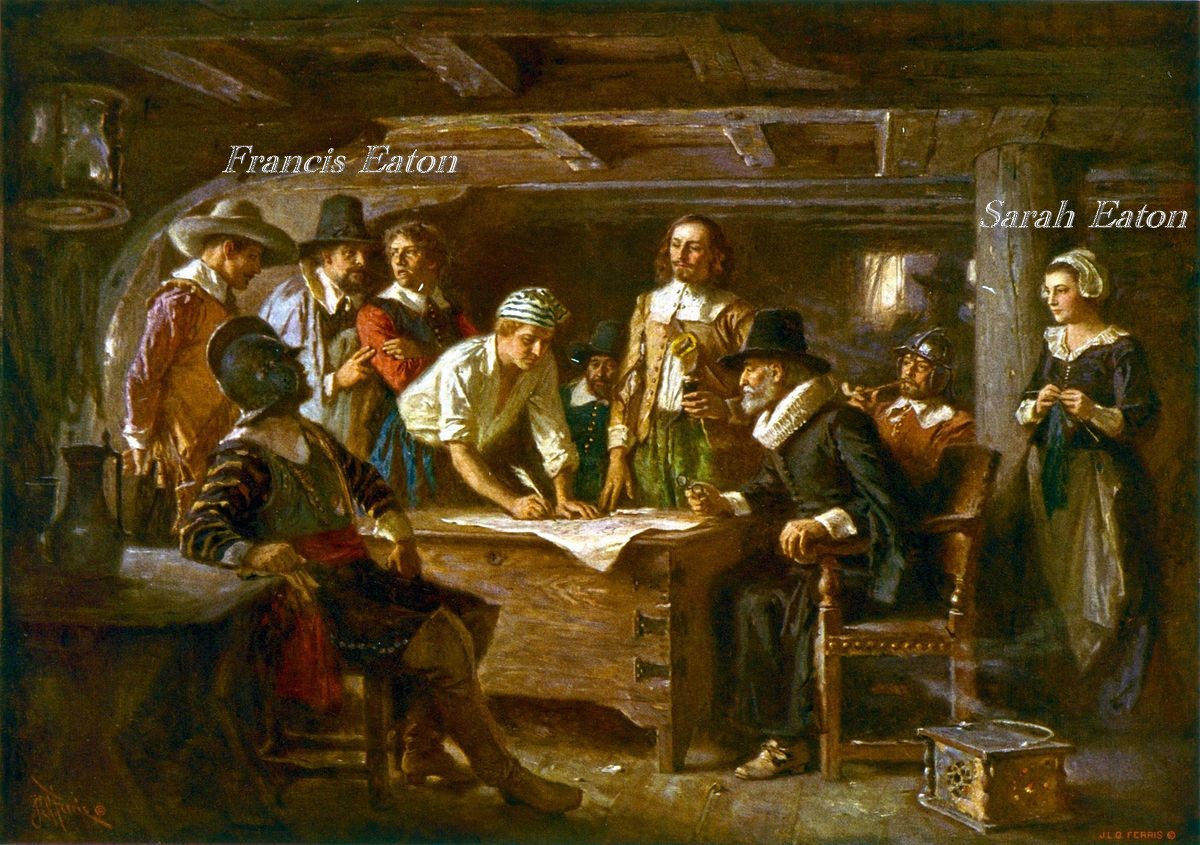 Signing the Mayflower Compact 1620, a painting by Jean Leon Gerome Ferris 1899

Mayflower passengers, along with a link to each for further information.

Mayflower's 30 Children this is one of tragic stories

Richard More was one of the four More children from Shipton in Shropshire - Ellen, Jasper, Richard and Mary - who were on board the Mayflower and whose tragic story has become a famous one linked with the epic voyage.

The siblings' presence on the Mayflower was a result of a failed arranged marriage between their mother Katherine More and 'father' Samuel More. Historians believe Katherine had a longstanding affair with neighbour Jacob Blakeway and that her four children were his. Her husband Samuel became suspicious when the children resembled Blakeway, and the couple separated.

Samuel ended up with custody of Ellen, Jasper, Richard and Mary and paid for their passage on the Mayflower to ship them off to America and get rid of them. Historians believe he paid for a double share and £20 per child so they would each have 50 acres after seven years.

They were aged four to eight at the time and were placed within the households of prominent Pilgrims. Jasper travelled with Governor John Carver, Ellen was placed with Edward Winslow, whilst Richard and Mary travelled with Elder William Brewster.

As with so many of the Mayflower passengers, the tough journey, disease and the harsh winter, meant they did not all survive.

Only Richard, who was six during the voyage, lived through that first winter in America. Jasper died in December while the Pilgrims were trying to find a place to settle, and Ellen and Mary died some time between January and March 1621.

Six years later, Richard was still living with the Brewster family. In 1636 he married Christian Hunter in Plymouth, and a year later sold all his property and moved to Salem where he joined the local church. The couple went onto have seven children. Richard More was a seaman and ship's captain, travelling a lot to various colonies to deliver supplies and fighting in various early naval sea battles.

According to historians, Richard married Elizabeth Woolno in 1645 - but Christian was still alive, not dying until 1676, making Richard a bigamist. Two years after Christian died, Richard married again, this time to widow Jane Crumpton in 1678. Richard died some time between 1693 and 1696 and was buried in Salem.



Mayflower Descendant of Francis Eaton (1595/96-1633) & Christian Penn (1607-1684) my 9th Paternal Gr-Grandparents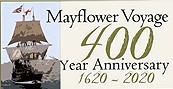 Ancestry Member since 13 May 2004, Researching since Sep 1992
Blaschko | Eaton | Perry/Pereira Cardozo | Shaughnessy | Wilson -> Family Tree
*FTDNA Kit No. 892549 (5 Feb 2019) Y-DNA Haplogroup R-M269
*GEDmatch A476709 (28 Apr 2018) - GEDCOM ID5626977 (13Feb2019)
*AncestryDNA (16 Dec 2016)
My Ancestry DNA Results

My Blaschko | Eaton | Perry/Pereira Cardozo | Shaughnessy | Wilson -> DNA Group