Blaschko's Coming to America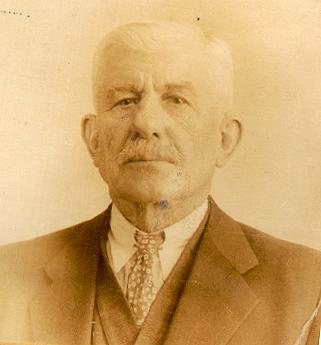 New Haven Register July 26, 1936

Janos/Joannes/Johan/John Blaschko/Blaskow, living a romantic and adventours life, in the Austrian Guards, soon after his retirement from the Army, went into the wrought iron business in Vienna. His native talent for artistic design enabling him to meet immediate success as a craftsman without having had any previous trainning.

About 1897, Mr. Blasckow became troubled with rheumatism and for a period of seven years was forced to move about on crutches until doctors advised him that only a change of climate could benefit his condition. Heeding their advice he came to America in 1904 and soon found complete relief from the affliction.
Have not after 25 yrs found his arrival, documents also state arriving 1906, his Family wife and 7 children arrives in segments 1908, 1909 & 1910
How things may change over the years since Coming to America
It is 14 Jan 1908, the ship Rijndam has arrived NYC, from Rotterdam, Netherlands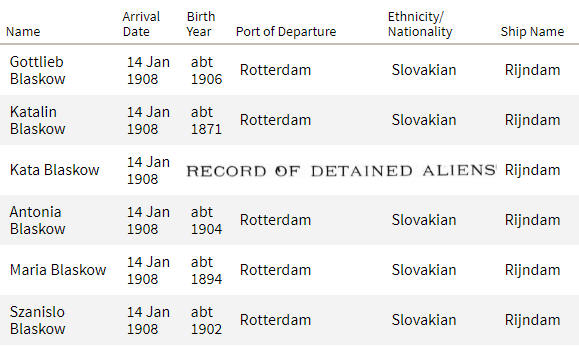 Aboard are a Mother & 4 Children (2 boys & 2 girls of 7 children) below lines 17-21 of Manifest
below Mother Katalin / Kata & her children are detained aliens (line 22), awaiting Husband Johan, of 23 Albany Street, New York